I recently met with Ribble Valley Live Magazine to talk about the boutique and what I have to offer…. the full article can be read on their website.
DISCOVER NEW & EXQUISITE BRIDAL COLLECTIONS

When bride-to-be Kimberley Orrell began her quest to find the perfect wedding dress it took her on a journey that led her to opening her own, very beautiful, bridal boutique.
Photography: KirstenPlatt.co.uk
Nestling in Clitheroe's Swan Courtyard, Kimberley Anne Bridal Boutique is a stunning example of what every bride wants when embarking on their search for that very important dress.
First and foremost the hand-picked collections are ultimately exquisite – Kimberley has carefully chosen exclusive British designers, who have a reputation for beautiful craftsmanship and detail. And just as important, Kimberley considers a wonderful bridal experience is key to providing her clients with a one-to-one appointment that is relaxed, enjoyable and memorable.
"The boutique is intimate and comfortable with a luxurious feel," says Kimberley, whose choice of designers is reflective of her creativity and passion."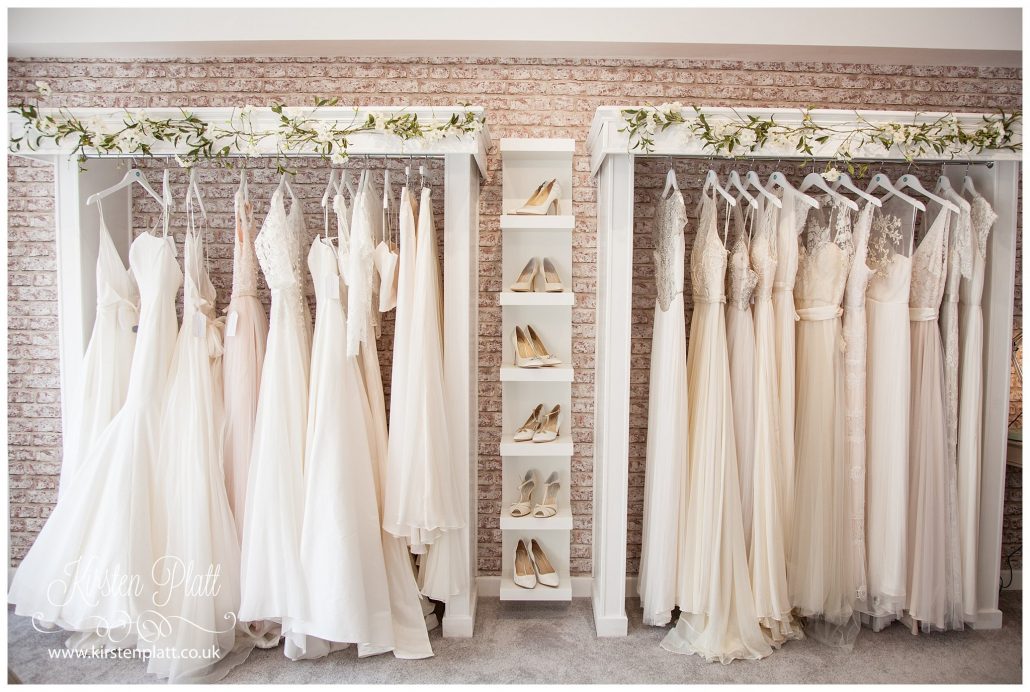 Among the collections brides will find designers such as award winning Sassi Holford whose creations are handmade in Taunton. Each dress is perfectly finished with the daintiest detail, from satin trims to the billowing organza overlays. Sassi designed the most exquisite bridal gown for Autumn Kelly when she married Peter Philips at Windsor Castle. Always elegant, her Twenty17 collection captures romance and sophistication.
Also within her collections is Catherine Deane who creates truly unique, modern bridal gowns in delicate shades of champagne, ivory and blush with exquisite embellishments and beading, silks and lace, often adding beautiful and unique detail to the back of the dress.
Charlotte Balbier also features at Kimberley Anne Bridal Boutique. Charlotte's love of fabrics and attention to detail is evident in every dress. Every collection she has launched is diverse, versatile, beautiful and always with Charlotte's signature style.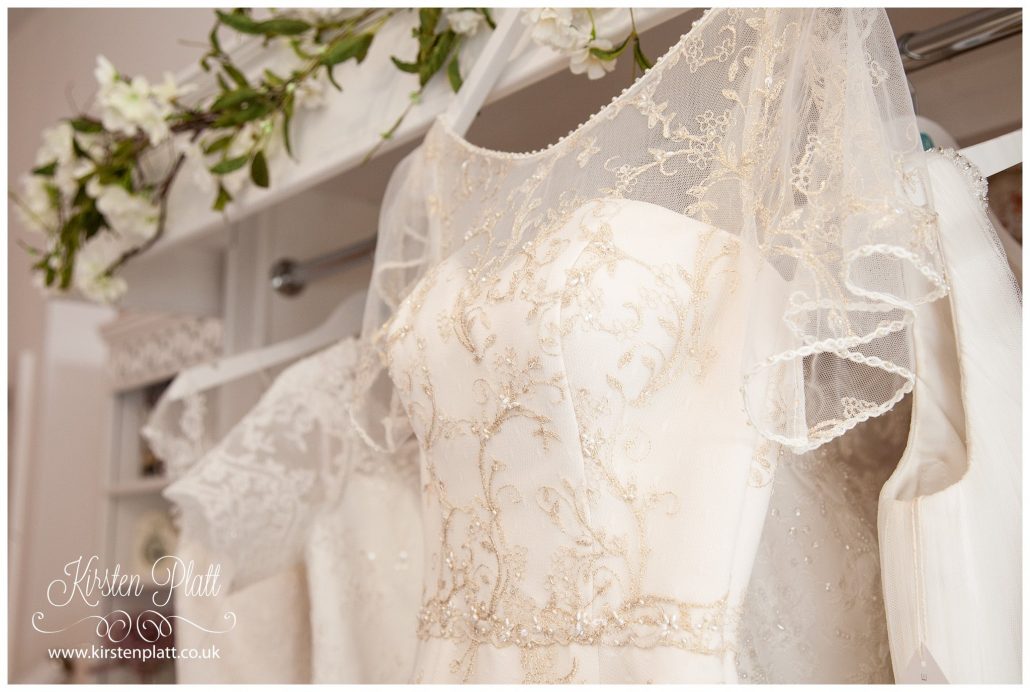 Kimberley Anne Bridal Boutique is also bringing award winning London based designer Sabina Motasem to the Ribble Valley in a move that will see the boutique as an exclusive Lancashire stockist, as Kimberley explains: "Her designs incorporate luxuriously understated and elegant dresses with intricate embellishments, cool new ethereal laces, tulle skirts, bias-cut and backless styles – very Pippa Middleton."
British bridal accessories and bridesmaids are also catered for with the bespoke Maids to Measure collection in a range of beautiful shades.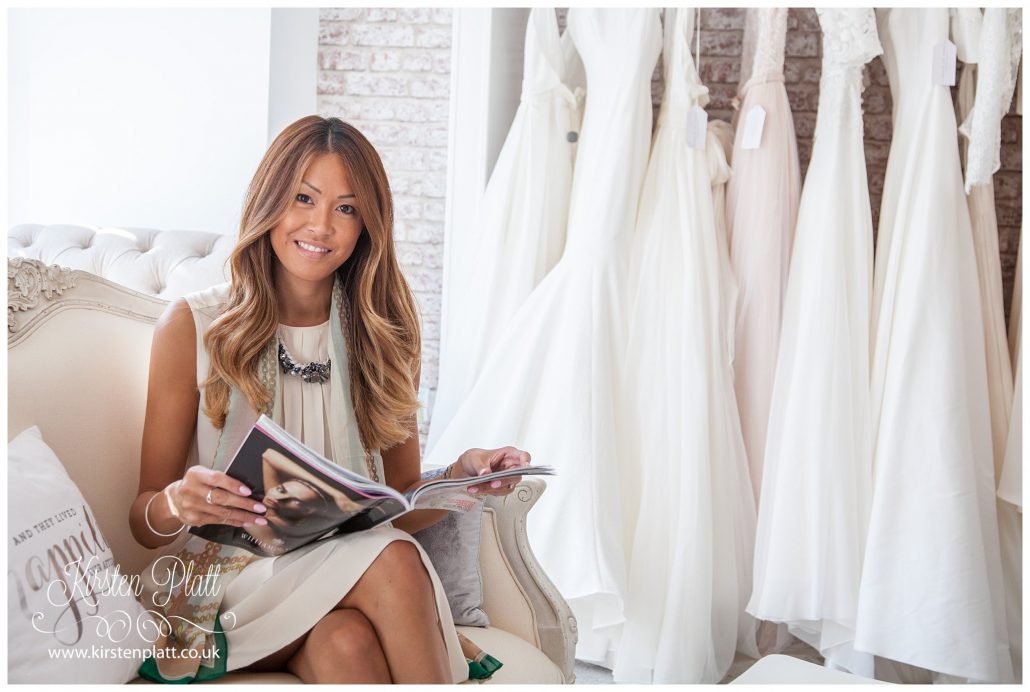 "I am delighted with the exclusive collections I have carefully chosen and I am really pleased to have gone for the niche of best of British designers," says Kimberley, who sees brides on an appointment-only schedule, giving them exclusive use of the boutique.
"Your exclusive appointment gives me time to understand your vision, browse the dresses and help bring your dreams to life. The most important thing is to enjoy every moment. I will do everything I can to ensure your dress journey is one that you will remember forever."
–
EXCLUSIVE DESIGNER WEEKENDS
KIMBERLEY ANNE BRIDAL BOUTIQUE
SABINA MOTASEM – 15th and 16th October
CATHERINE DEANE – 11th, 12th and 13th November
There will be a full selection of designers' gowns – 10% off orders placed on the day. Limited places available – by appointment only, call or email the boutique to make your booking.
–
Kimberley Anne Bridal Boutique
7 Swan Courtyard, Clitheroe BB7 2DQ
01200 538988
07732 297540
hello@kimberleyannebridalboutique.com
www.kimberleyannebridalboutique.com
Evening appointments available on request: Wednesdays and Thursdays 5pm-7pm