TATLER WEDDINGS 2017 | March 2017 Edition

I am so excited to announce that Kimberley Anne Bridal Boutique was approached by the weddings editor of TATLER magazine to feature in their 2017 special edition 'TATLER WEDDINGS 2017'…
In a week peppered with major media changes, Tatler has announced that its March issue will be accompanied by the inaugural Tatler Wedding Guide 2017.
Weddings are a monumental deal to Tatler readers, so the magazine has put together its own inaugural wedding supplement – the biggest, jauntiest and most indispensable guide to getting hitched. Tatler's Wedding Guide is packed with vital planning information along with sensational fashion shoots and tips on what to wear.
So 2016 brought the boutique VOGUE and 2017 sees TATLER!  Sitting alongside the crème de la crème of the wedding world I could not be more proud of myself and the boutique for reaching such an achievement.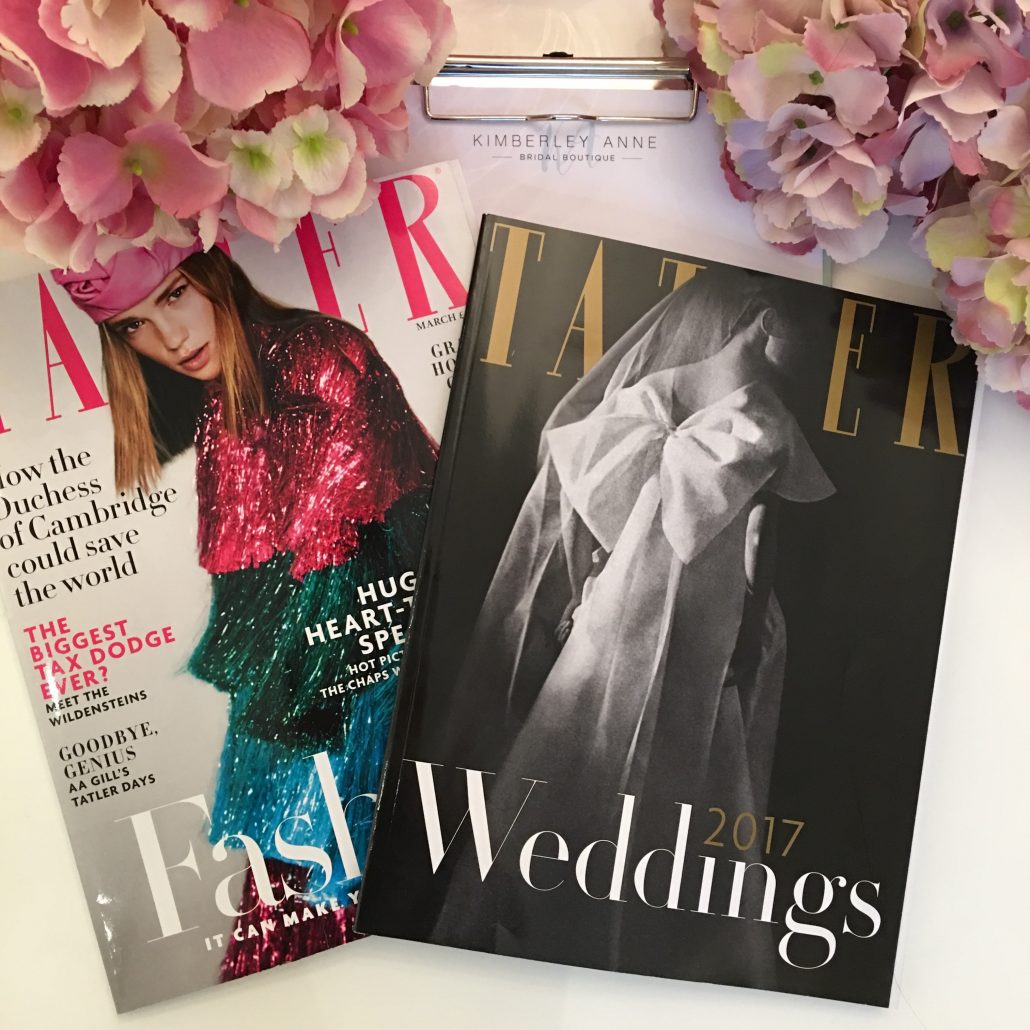 The boutique has reached out to followers far and wide mostly via social media, Instagram and Facebook.  The power of social media is incredible and I'm so happy that in my starting months the boutique is standing out for itself.
My decision to go with British designers has been one I do not regret.  I feel that having direct contact with a designer for advice is essential.  There is personal touch that goes into every dress when it is being designed and made.  The styles of dresses I choose carefully are unique in their own way and I want a bride to feel a million dollars in her dress and feel like it really is her own.
I welcome brides to the boutique for a journey… an experience… and I hope that I can do everything I can to make your dreams come true.  I understand I won't have the 'one' for everyone but I hope that you find coming to the boutique helpful whether it be for dress shopping or that bit of wedding planning advice I like to chat to brides with.
TATLER was released into stores yesterday so pick up a copy and enjoy reading the 2017 Weddings Edition.