BEST NEW BUSINESS OF 2017
"According to Bloomberg, 8 out of 10 entrepreneurs who start businesses fail within the fist 18 months. Scary statistics indeed. To start your own business takes guts, determinations and firm belief in your own abilities to make your business buck the current trend. There have been several new businesses launched in the last 18 months who have done brilliantly, but none have made he massive impact that the winner of this award has achieved. You simply can't miss her. She's left no wedding hashtag unused. She's kept us all entertained and intrigued with her savvy social media skills, beautiful products and networking like a woman possessed.
From magazine covers, to a new boutique, to her own super-fabulous wedding day we've seen her journey and we've enjoyed every moment. Today the Ribble Valley and the North West – who knows what tomorrow will bring!
The winner of the 2017/18 Best New Business award goes to Kimberley Anne Bridal Boutique."
Wow wow wow…! I am still in utter shock that my boutique won Best New Business of 2017 at the Little White Books Great Northern Wedding Awards yesterday! I really wasn't expecting to win an award and I am absolutely over the moon!!!
I was invited to attend the awards by Little White Books and I was thrilled to attend the awards ceremony as it is a great chance for me to see what happens  at the events, as I haven't been to one before, and network with all my fellow amazing wedding suppliers.  The day started at the beautiful Mitton Hall where a drinks reception was held, followed by the awards ceremony.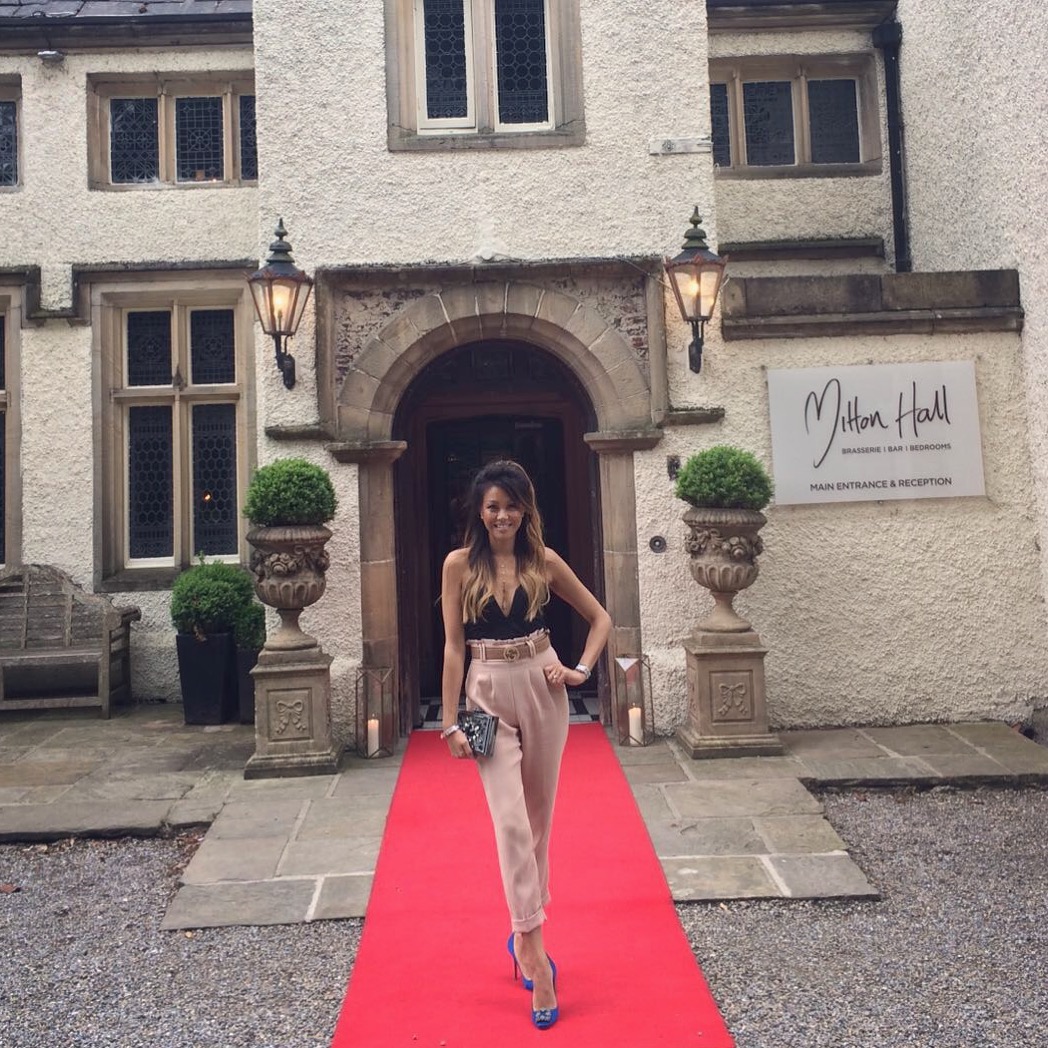 It was so lovely to catch up with all my fellow wedding suppliers and enjoy a day together.  The ceremony was superb and Little White Books had pulled together a fabulous day.  I wasn't expecting for my boutique to be named Best New Business of 2017 and I am thoroughly grateful for the recognition I have received.
Starting my business was a risk, as anyone venturing into something new will know.  You have to go in strong and stay positive.  I truly believe that if you have passion for what you do it will really shine through and ensure you success.  Starting a new business is tough but with the support of my amazing husband, family and friends made it all possible.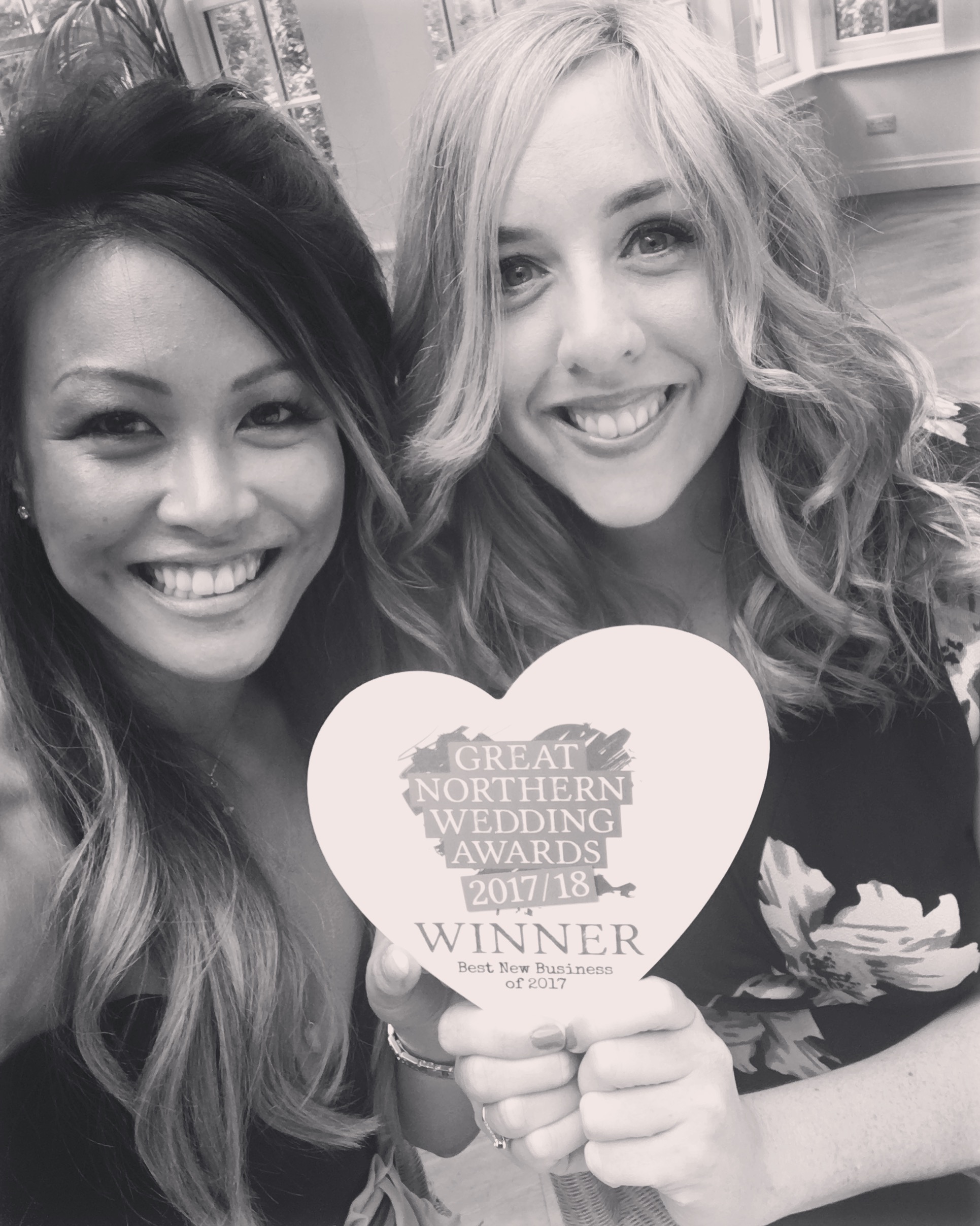 I love my job and meeting new brides every day.  We share journeys together and my brides become my friends, not just customers. As a recent bride myself, I know how stressful wedding planning and searching for 'The One' can be and so I feel its my job to help make that journey as enjoyable and stress free as possible.
I think it's clear to see how shocked I was at winning this award from this picture! But I want to thank all my brides for their custom and I truly wish them all the best in their married lives.
I also couldn't be where I am without my amazing wedding supplier friends.  Starting this job has connected me with so many wonderful people and I believe that when you work together, great things happen.  I love collaborating on photoshoots and wedding shows.  I used to hate working overtime or at weekends but in this industry, there is no rest for the wicked, but when you love what you do that really doesn't matter!
Thank you Little White Books for hosting an amazing event and for my award.  Nearly a year into my business, I never thought the boutique would have a Trophy and an Award! A huge congrats to all the other finalists & winners yesterday, well deserved!
I look forward to another great year ahead meeting even more brides and even more excited with the fact that the rest of this year is jam packed with events, shows and shoots!!!