Thank you for provisionally booking your appointment at the boutique!
We have implemented a £10 fee for all Saturday bridal appointments. We require payment within 24 hours of the booking request.
Please check out below to complete payment.
Alternatively, you can BACs the payment to:
Sort Code: 20-09-72
Account: 63938336
Reference: (please use your full name)
Please note that we can only hold your appointment provisionally for 24 hours. Once payment has been made we can confirm your appointment in the diary.
T&C's:
All booking fees are non-refundable.
If you need to change your booking, your booking fee can be moved to another date if there is a minimum of 48 hours' notice given.
Your booking fee is redeemable against a purchase of a dress during your appointment.
As soon as we receive your payment a booking confirmation email will be sent to you.
We look forward to meeting you.
Saturday Bridal Appointment
Saturday Bridal Appointment
BOOK YOUR APPOINTMENT AT KIMBERLEY ANNE BRIDAL BOUTIQUE
AWARDS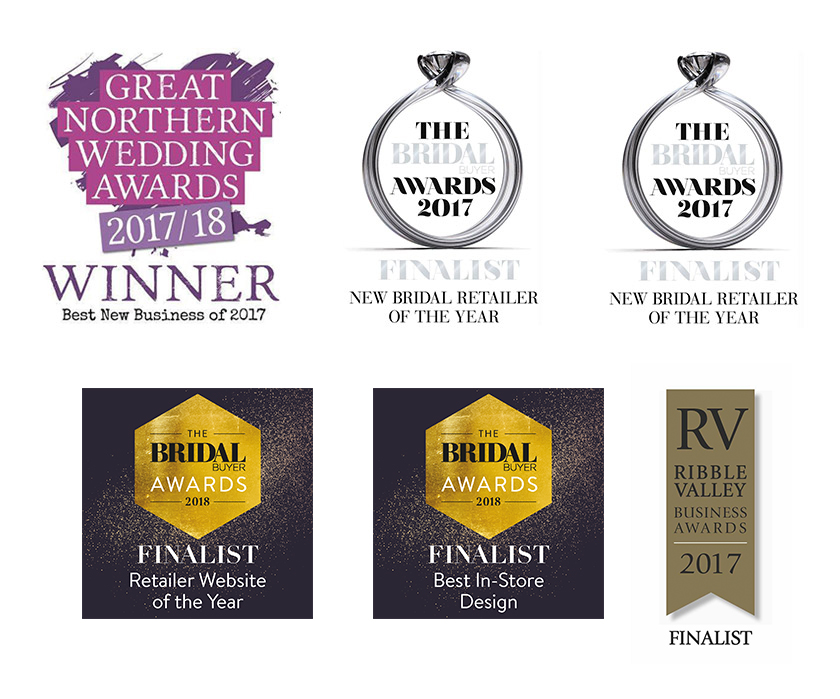 CONTACT
7 Swan Courtyard
Clitheroe
BB7 2DQ
01200 538988
AS SEEN IN