I am pleased to announce that we will be reopening from Wednesday 28th April. Our priority and focus to begin with will be our existing brides. We will then look at booking new appointments.
Please bear with us if you have sent us an email/message, we will be back on our emails from Wednesday 28th April and will respond to you as soon as we can.
We do have a limited amount of appointments when we reopen for brides that are on a very short timescale, these appointments will be for brides that have seen a sample sale dress from our website or want to order an immediate stock order from our designers.
I look forward to seeing you soon.

BOOK YOUR APPOINTMENT AT KIMBERLEY ANNE BRIDAL BOUTIQUE
AWARDS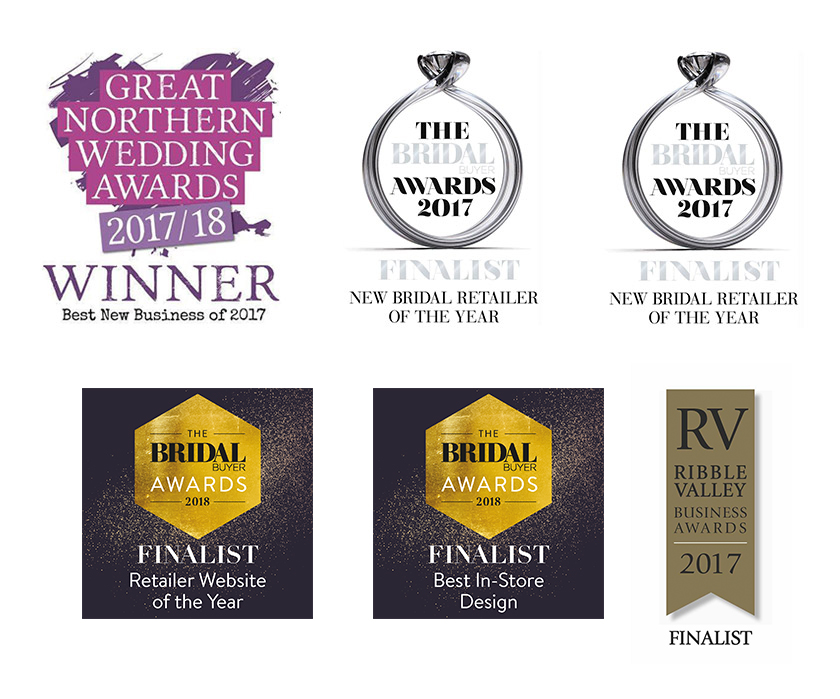 CONTACT
7 Swan Courtyard
Clitheroe
BB7 2DQ
01200 538988
AS SEEN IN