KIMBERLEY ANNE
REAL BRIDES

Helping you find your dream dress is all about why I love my job. It is all about that moment when you feel that you have found 'the one'. I put passion at the heart of everything I do, and all the hard work is so worth it when I receive feedback of my lovely brides experience and seeing the photographs from their wonderful& special day. 
Thank you to all the Kimberley Anne Brides & congratulations to all my brides and their grooms and best wishes for a long and happy future together.
Lots of love

What the beautiful Kimberley Anne Brides have to say…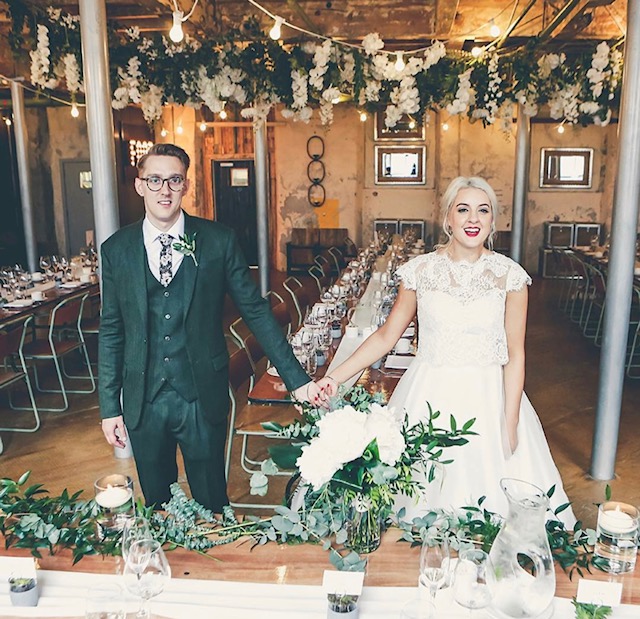 "Hey Kim,
Thank you so so much for helping me find THE dress! You're amazing at what you do and i can't thank you enough for all your advice & patience! Your boutique is perfect – just need to find an excuse to try on your dresses again, is it too early to plan our vow renewal! The day was perfect – it all goes so fast!!
Thanks again, Love Jo xxx"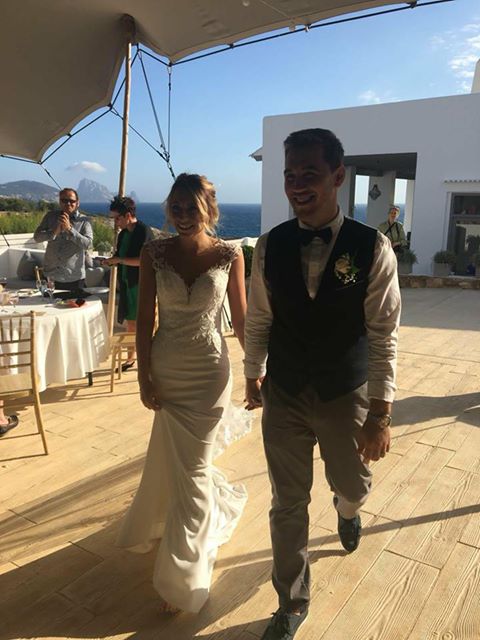 "Hi Kimberley, I just wanted to say a massive thank you for making my bridal experience such a fantastic one! Even though I knew what dress I definitely wanted to try on, I was still really nervous about the big decision when I first came to you over a year ago now. However, my bridesmaids, mum and I all said we felt at ease straight away in your beautiful boutique. You were fantastic! Your gowns are beautiful and so is the boutique
I just love my Dando London gown! I want to wear it again! Xx"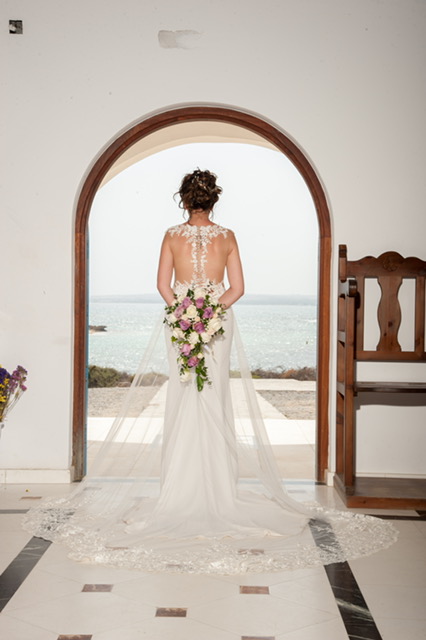 "Well where do I start with the lovely Kimberley Anne!! She really got me out of a hole after deciding 4 weeks before I flew out to my wedding that I didn't like my original wedding dress (which I had I bought from a different shop).
Kimberley managed to fit me in at short notice, found my dream wedding dress and managed to get it in the nearest size to me within a week!!! Not only that but she is such a lovely person and was very honest with me about the style of dress that she thought would and wouldn't suit me, which I appreciated!
The boutique is beautiful with a good choice of different styles of dresses, if you want the perfect bridal boutique experience visit Kimberley Anne's, you wont be disappointed! xx"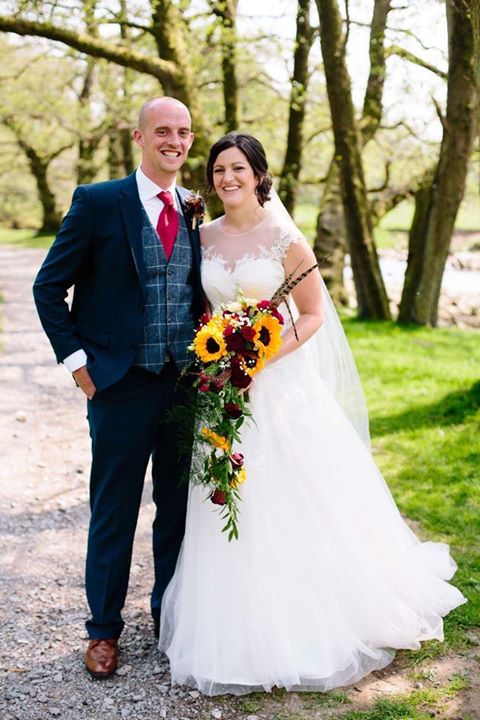 "Hi Kimberley. I just wanted to say a massive thank you for making my search for a dress so easy! I think this was pretty much the first dress a tried on! You made the whole experience easy from start to finish xx"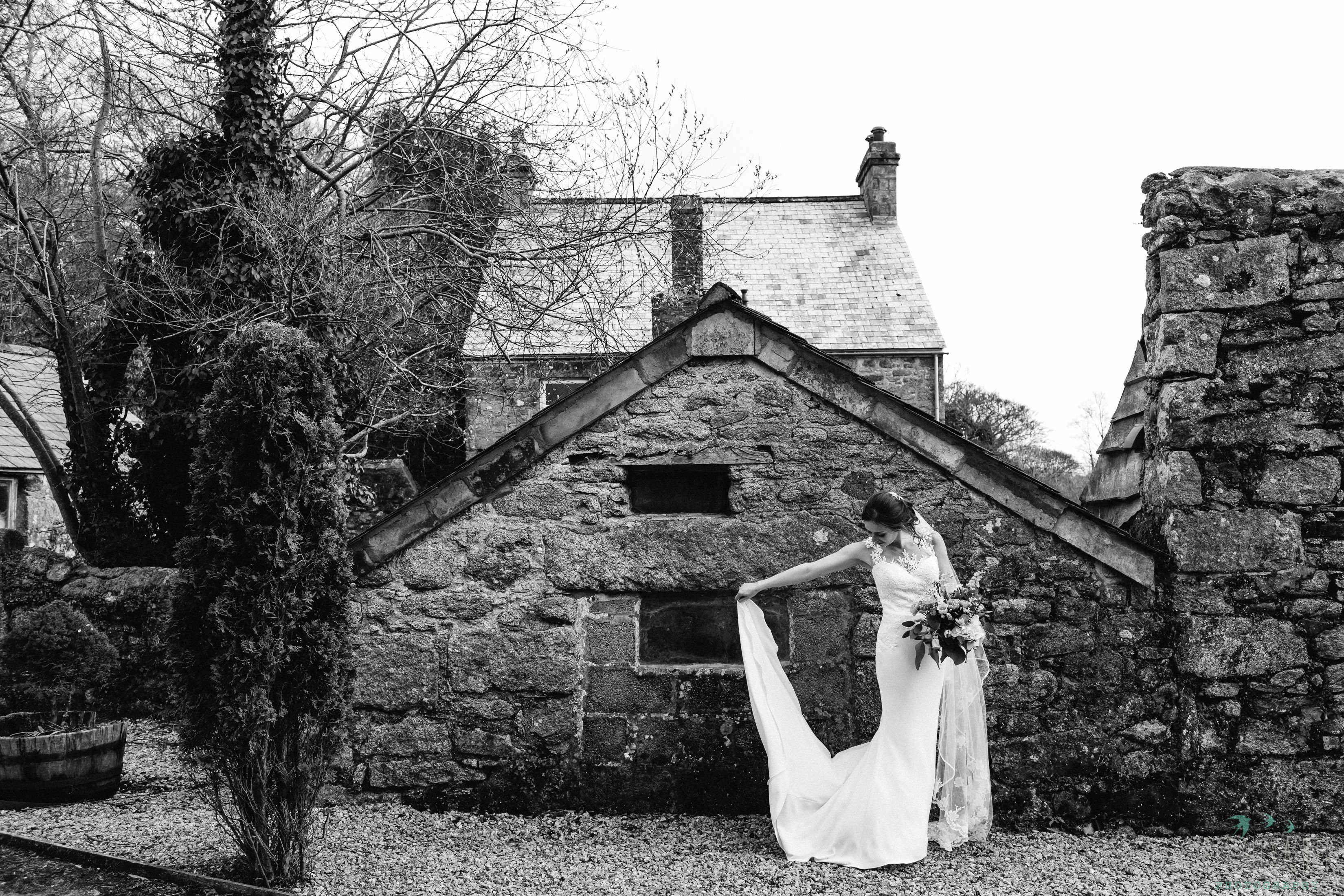 "
"Hi Kimberley, I just wanted to say thank you again for all of your support in picking the WOW dress for our perfect day! I am so glad I said YES to Dando London! 
The service i received at the boutique was second to none, you made me feel like a princess as soon as I walked through the door, then I felt like the queen in my dress! Thank you again! 
The new Mrs Crozier"
"The boutique is absolutley beautiful and Kimberley was such a huge help. I couldn't decide between 2 completely different dresses and so I decided to go back a second time to try them on again. Kimberley totally puts you at ease and made it a fantastic experience on both visits. It was such a relaxing atmosphere and nothing was too much trouble.
Our whole bridal party had drinks and chocolates on arrival and Kimberley is so friendly throughout, that it made the experience wonderful for everyone!
It's clear to see that Kimberley loves what she does and the whole time it felt like she was interested in what I wanted which is so refreshing!
100% recommend Kimberley and her gorgeous boutique! Xxx"
"I visited Kimberley Anne Bridal Boutique as both a Bridesmaid and with a friend for her Wedding Dress appointment. Both of these visits the service recieved was just as good! Kimberley was very warm, welcoming and put you at ease from the first step into the Boutique. She makes it more of an experience then just another bridal shop to tick off the list especially with the personalised touches she adds.
You can tell she is very much a specialist in her profession and is veryknowledgeable about the range of her dresses in her boutique and that she loves what she does!
Kimberley is very attentive, friendly and offers advice throughout the appoinment – nothing is too much to ask. She isn't pushy and you don't feel like you are under pressure to buy something which is very refreshing!
I would (and have) highly recommend a visit to this beautiful Boutique!"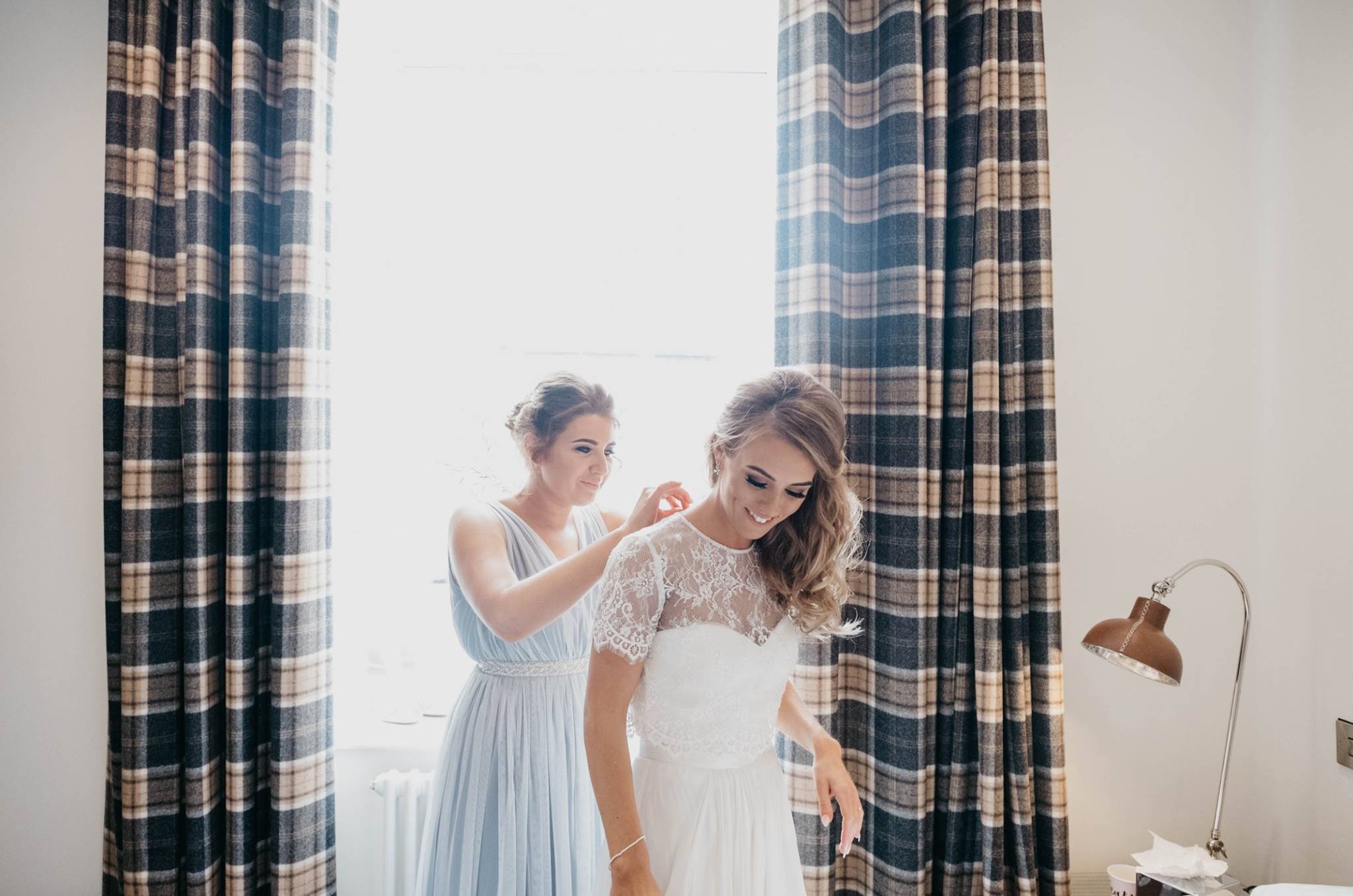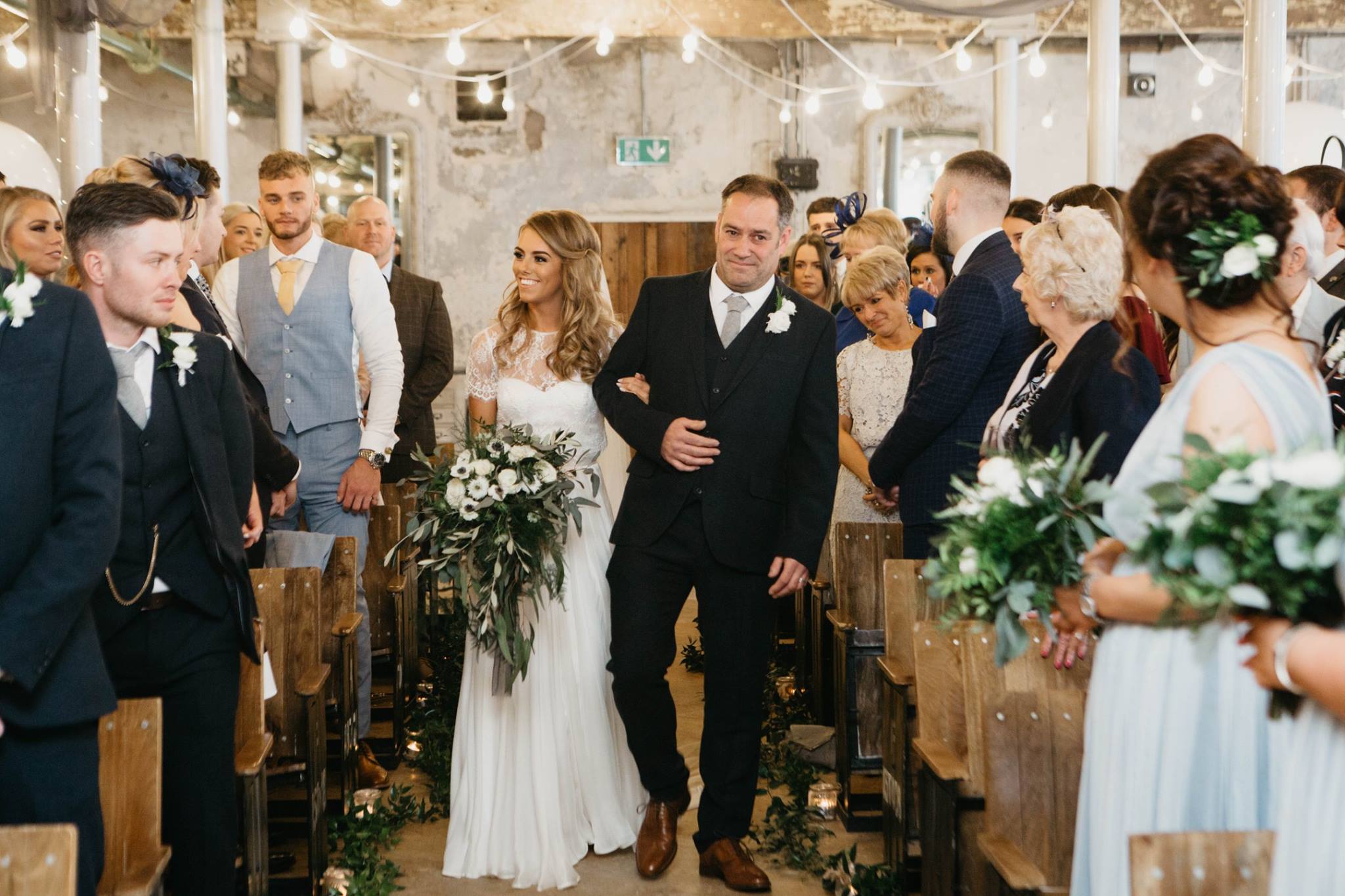 "
"Kimberley thank you so so much for my dress, I absolutely loved it. Everyone thought i had a whole new dress for the evening! Your service from choosing it right to the end delivering it to the venue was fabulous, I literally can't thank you enough and i will be pointing all my friends in your direction! Xx""
"Absolute best experience ! Kim was so helpful and had the most stunning dresses ! Can't wait to wear my dress this September!" 
"Thank you so much for yesterday. Your shop is absolutely beautiful and you are so helpful and friendly and I really appreciated your opinion too. Feel so happy that I've found my dress! Thank you."
"Visited yesterday with my 2 daughters…had a wonderful time drinking bucks fizz and eating choc bunnies…Nicole looked amazing in all the dresses she tried but there was one that stood out the most..we are booked to go back on 1st June for the Dando London Designer Weekend and i cant wait…thanks for making it such a special occasion xx"
"Wow, what a beautiful wedding boutique. My daughter has just ordered her Dando of London dress from Kimberley Anne and it was a truly fantastic experience. Kimberley has so much knowledge and nothing is too much trouble. Definitely recommend this boutique to anyone. Can't wait for our next visit."
"Stylish & elegant boutique which reflects the owner."
"Hi Kimberley.  Just wanted to say thank you for all your help and support picking the perfect dress! Carl's response when I got to him at the isle was "WOW!"
We had such a amazing day yesterday and so many people said the I and the dress was beautiful! I will send you some official photos once we receive them.
Thank you again. The dress was just so perfect!! The new Mrs Nichola Crozier x x"
"I recently went into Kimberley Anne Bridal Boutique to try on wedding dresses and I thoroughly enjoyed the experience! I felt nervous trying on wedding dresses for the first time and Kim was understanding and sympathetic of this and put me at complete ease. Her shop is beautiful and it's clean and traditional with a modern twist. I went with my mum and sister and we were all offered buck's fizz and yummy chocolates! Kim's attention to detail with her shop and her stock is perfect. I cannot recommend Kim and her shop enough!"
"Myself and my mum attended the Dando London Designer Weekend event yesterday I was so excited to see and try on dresses from this collection. Kimberley Anne's boutique is absolutely beautiful in the heart of Clitheroe.
My appointment was a dream and I ended up finding THE perfect dress for me.
I expected to further narrow down my choices during my appointment however after a few teary moments later I had said YES to the Dress! A perfect day for both myself and the Mother of the Bride. I cannot wait to attend my first fitting later this year. Thank you to you both for a wonderful day and for our champagne and presents, these will be memories to cherish for a lifetime
 x x"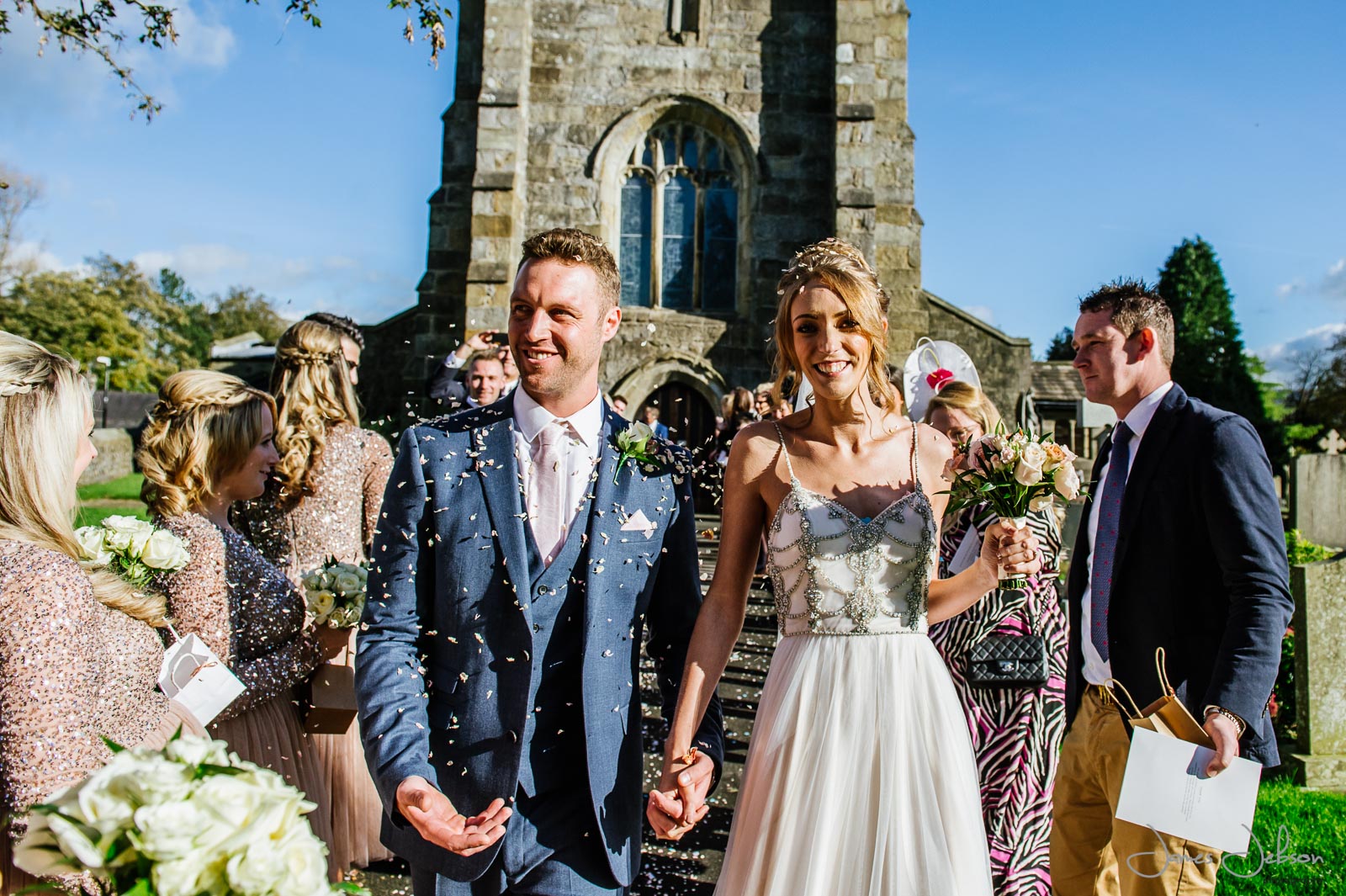 "Hi Kimberley, I wanted to thank you again for making me feel so beautiful on my wedding day! My dress was utterly perfect. Lots of love, Rose."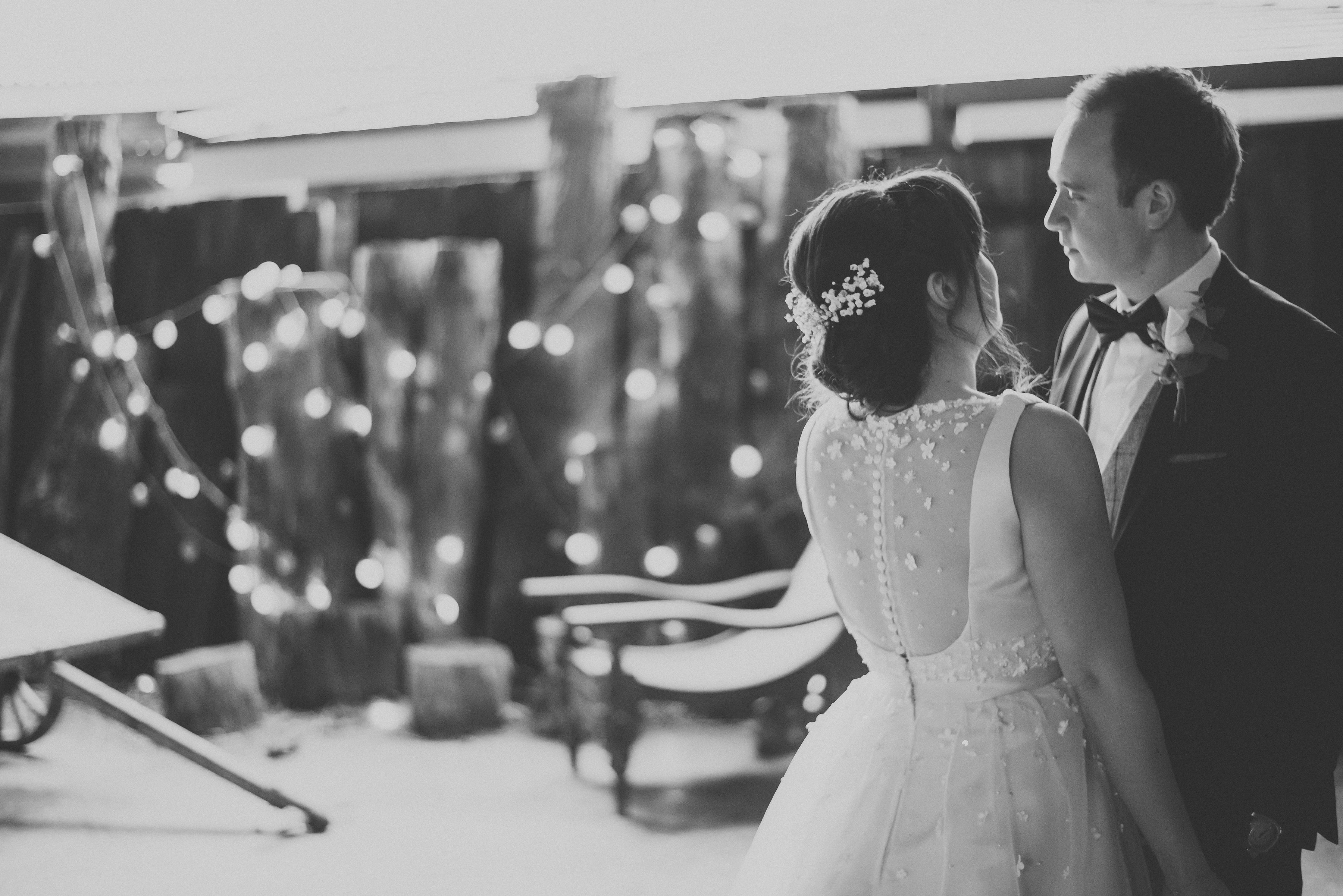 "Kimberley made everything so easy! We found her by accident, not long after she had opened her beautiful boutique. It was obviously meant to be!! I found the perfect dress! Emily was brilliant with the alterations, and they both put me at ease making it my dress! Would 100% recommend to anyone!"
"Kimberley Anne Bridal Boutique is really gorgeous! The dresses are fab and Kimberley is really knowledgable and made me feel at ease! I would definitely recommend! Thank you x"
"Visited on two occasions for both a wedding dress and bridesmaid dresses, and had a great time. Many thanks for all your help!"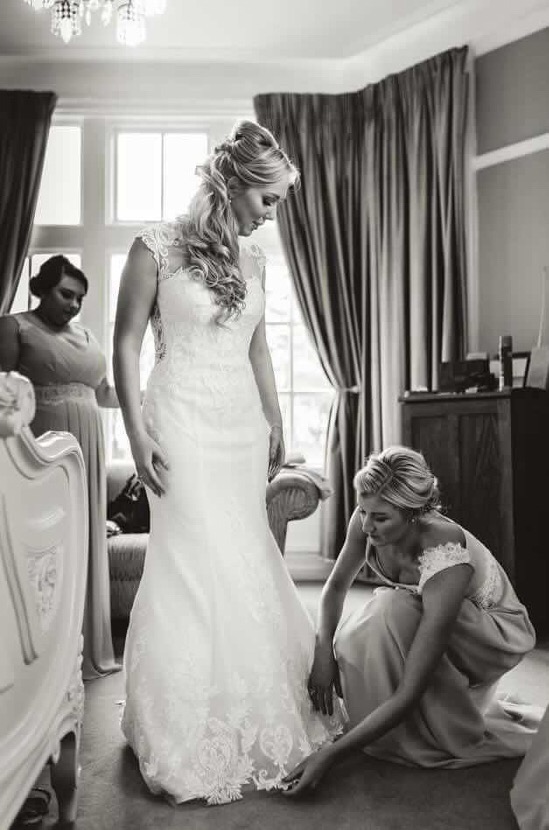 "I would recommend this beautiful boutique for anyone looking to find a wedding dress. Kimberley was so friendly, relaxed and nothing was too much trouble, right up until the day I got married. Thank you for everything x."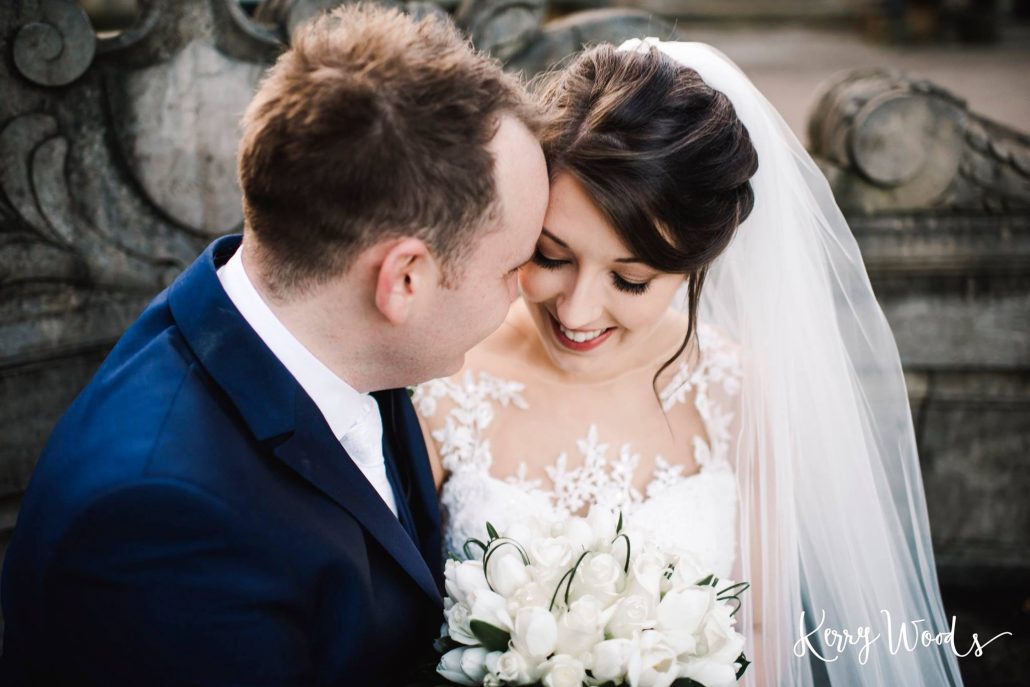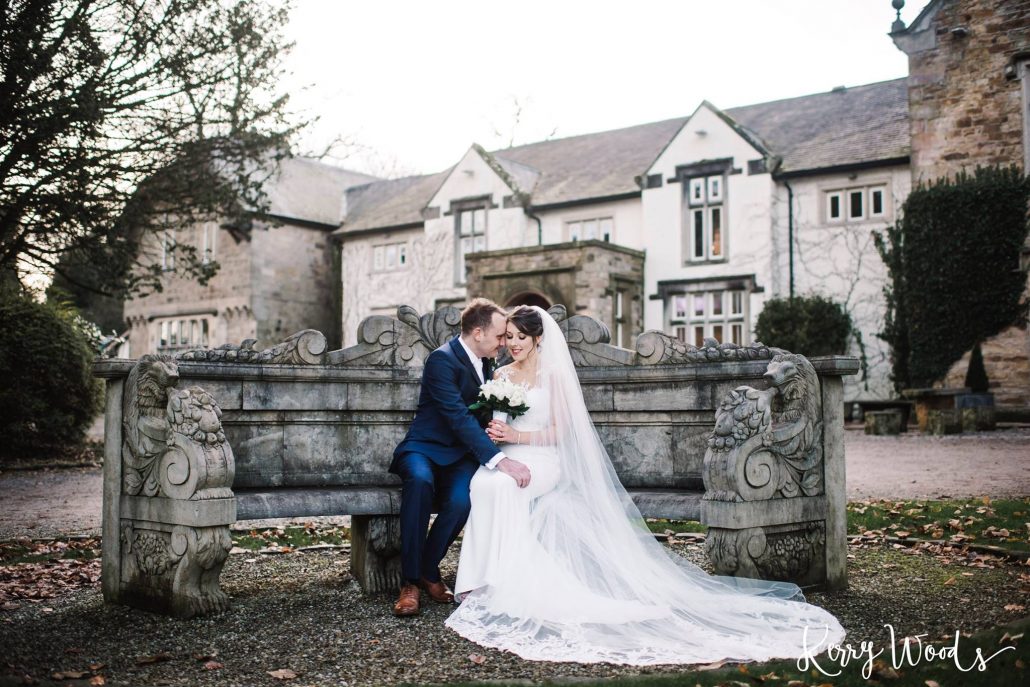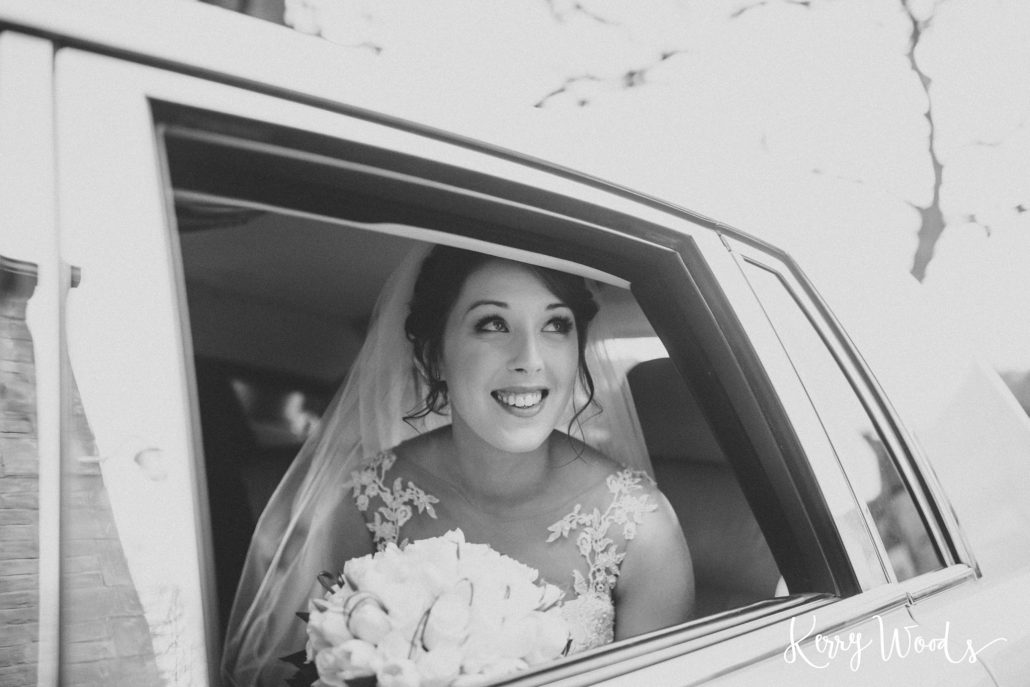 "My experience of Kimberley Anne was absolutely amazing. We didn't even have an appointment on a Saturday afternoon and we wanted to just have a quick look and ended up finding the perfect dress! The boutique is so beautiful and so welcoming, I'm going to miss going in! Everything was amazing from start to finish, thank you so much I couldn't have found a more perfect dress!"
"Kimberley Anne Bridal is absolutely amazing, as a new bride I was unsure of styles, colours and materials! When I went into the boutique they made me feel so welcome and put my mind at ease altogether, it's a relaxed atmosphere and the ladies their are so lovely and helpful, they really know how to make your wedding dress shopping experience special. This was my first wedding dress shop and I walked out with my dream dress at Kimberley Anne Bridal Boutique"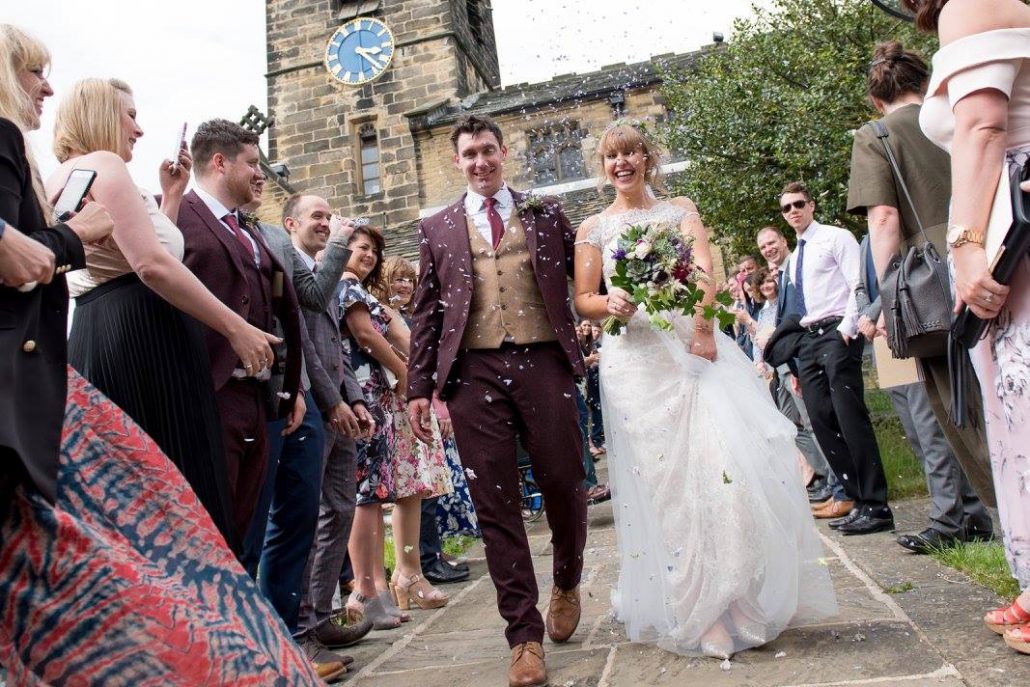 "I cannot recommend Kimberly's Bridal Boutique enough! I went to several Bridal shops before finding Kimberly's and none of them felt quite right. Kimberly's was the exact opposite. Instead of struggling to find a dress to try on, I was struggling to narrow it down. Her collection of gowns, taste in décor and boutique is absolutely stunning. Kimberly was extremely helpful from start to finish. Not only is she a lovely person but she finds out about you and your wedding making the experience even more enjoyable. Everything about her boutique is elegant and luxurious! Her collection of gowns is 100% worth a look!"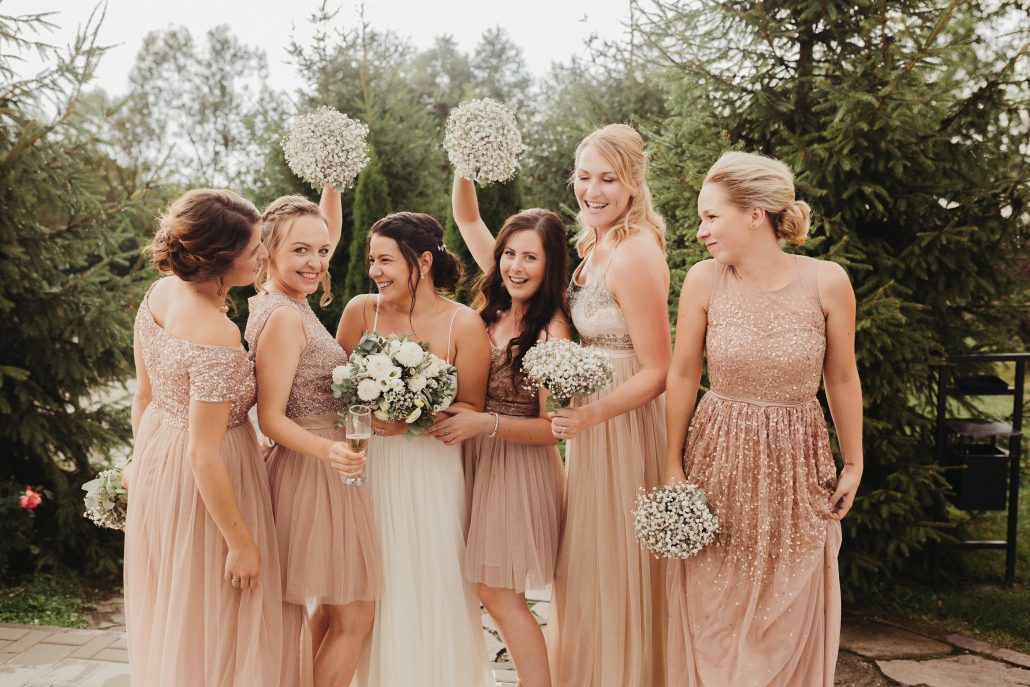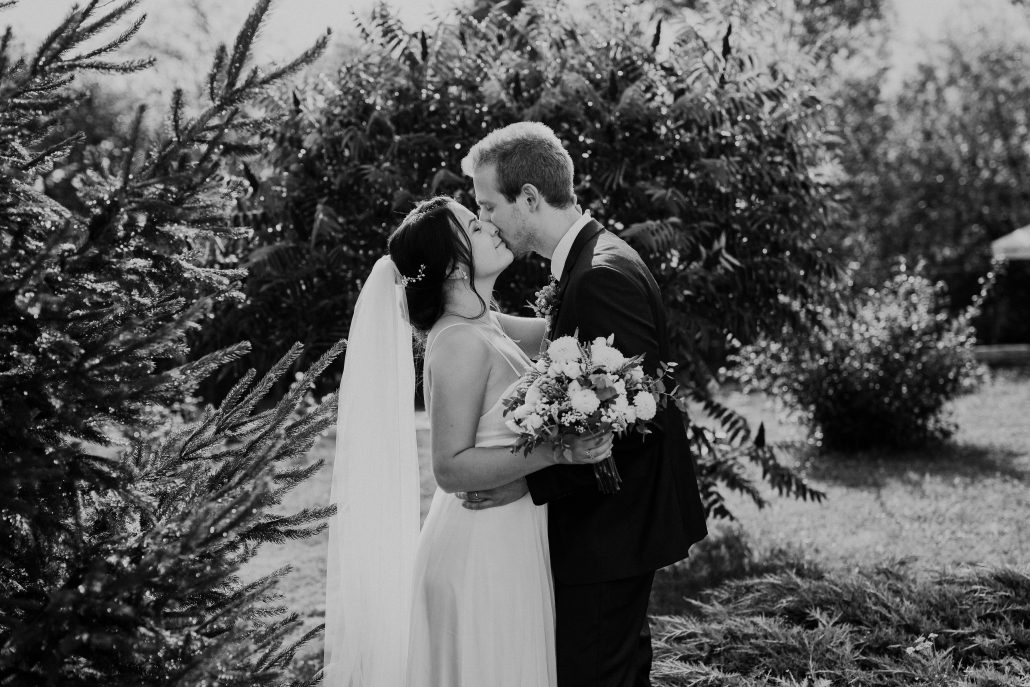 "We just received our wedding photos and I thought I'd send you a few. My dress is not always visible on the pictures but it was as light and dreamy as I thought it would be. I think it went perfectly well with our botanical inspired wedding theme, and the surround mountains and scenery.
Again, thank you for everything – you might think you are just helping people choosing beautiful dresses, but you are doing so much more than that. You made the whole experience so lovely for me, with you kind and encouraging words, your smile, and your impeccable taste that shows in your dresses and the entire boutique. I have to admit one of the few things I will be missing out of the wedding planning is going to see you.  Josh loved the dress and he also said that based on what I told him about you, you must be one heck of a special lady 🙂
Lots of love, Melinda"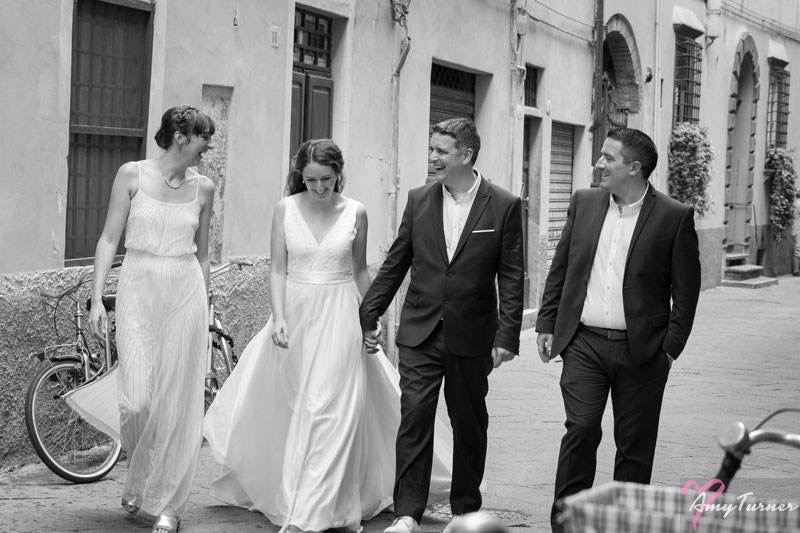 "I just wanted to say a huge thankyou for your help in choosing my dress and for the lovely card you sent. I've been waiting to get some pictures together to send you. We had the most amazing day! My dress was perfect! I even managed to join in on the surprise rickshaw ride that we arranged for everyone to the reception! Just wish we could do it all again! I will be recommending your beautiful boutique to any of my friends getting married!"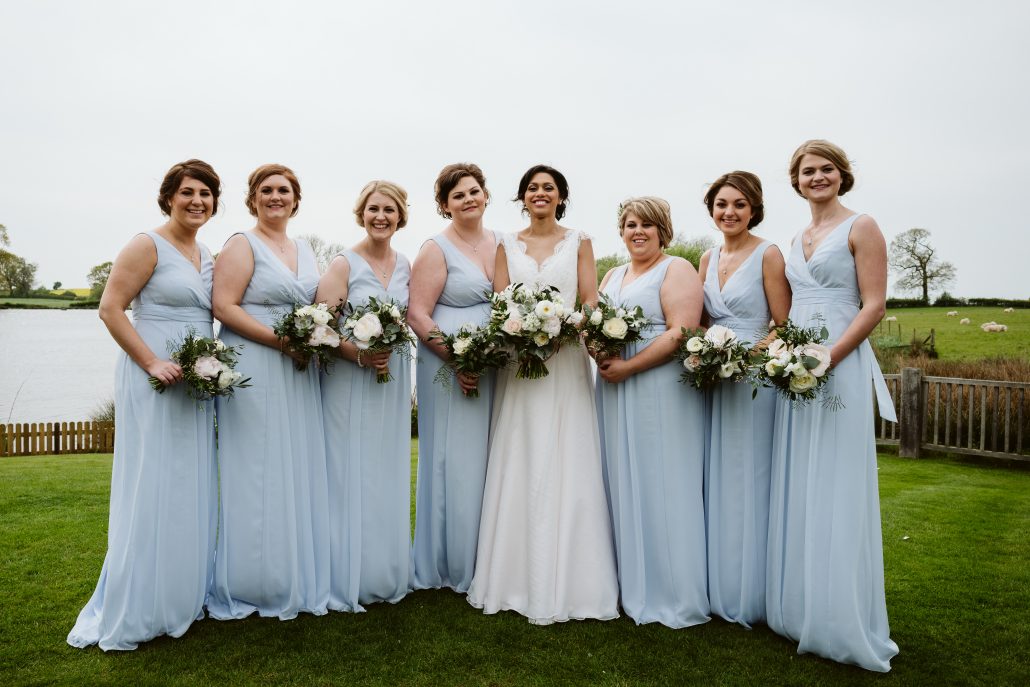 "We had the perfect day and the bridesmaids all looked fab in their dresses.  Thank you for all your help and patience whilst I was trying to make a decision  – it was a lovely experience! 
Thanks again, 
Charlotte xxx"
"Kimberley's boutique is absolutely beautiful, and she has a fantastic selection of dresses. I ordered a dress from the boutique and Kimberley was really helpful and responsive throughout the process. I wouldn't hesitate to recommend the boutique to brides-to-be looking for their perfect dress!"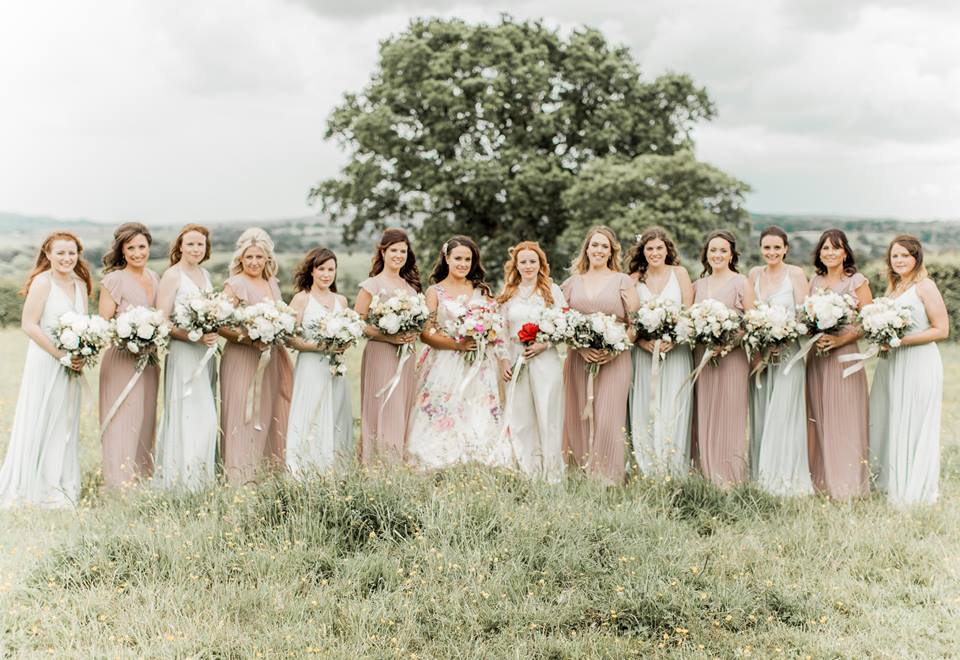 "I bought my dress from Kimberley Anne Bridal Boutique. I had been to several before visiting this store and I can honestly say I had the most wonderful experience in this shop. As soon as we walked in Kimberley made us feel so welcome and at ease. There was a picture frame with a personalised welcome note for me as well as cupcakes and tea and coffee.
Kimberley has a lovely collection of gowns with loads of different styles. While trying on the dresses Kimberley made me feel really comfortable and confident and fit the dresses to compliment my figure. When I found my dress she opened a bottle of champagne to celebrate with us. I couldn't have imagined that picking my dress would be such a lovely, relaxed, easy experience which is now a cherished memory. All thanks to Kimberley. Thank you x"
"Absolutely gorgeous shop! Kimberley was brilliant and very helpful! x"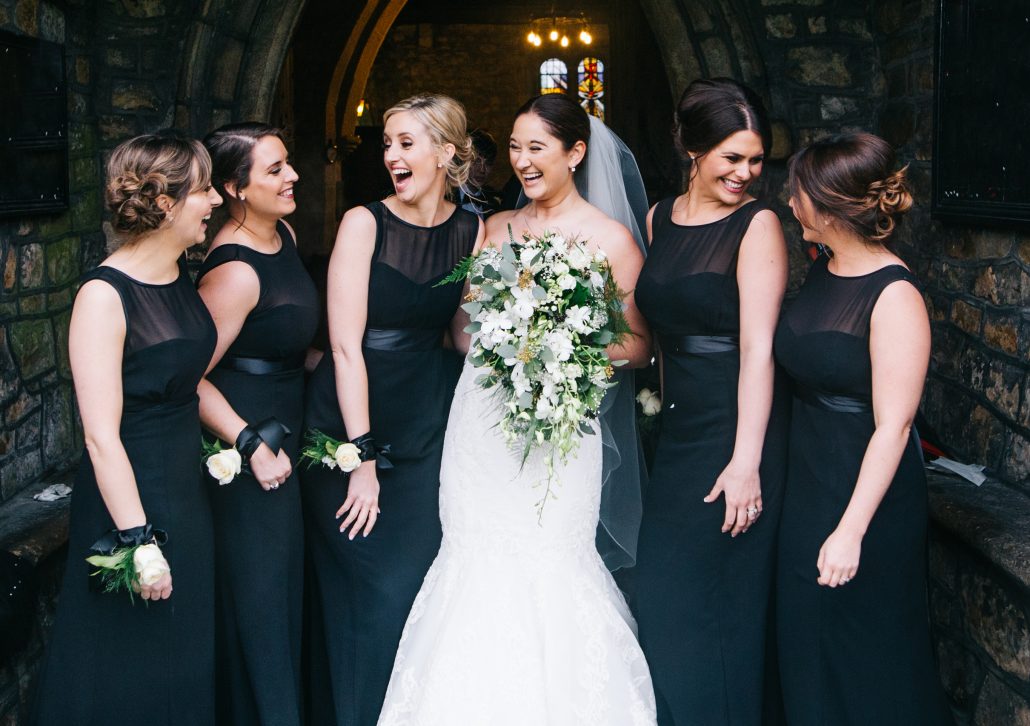 "I can't thank you enough for how beautiful my bridesmaids looked in their dresses. Worth every penny!!"
"Dear Kimberley, I had an appointment at your boutique on 25th February and I just wanted to say a big thank you for all your help on the day – I had been a bit anxious about starting dress shopping and you made it feel so relaxed and easy. I really enjoyed the whole experience and I can't wait to see my dress again. Best wishes, Hannah"
"Although I did not buy my dress from this boutique I wish that I did because of the amazing experience that I had! Kimberley has such unique beautiful gowns which are one of a kind. Kimberley is so lovely, she puts you at ease and is so helpful! I could not rave enough about this boutique!"
"Amazing experience, very friendly and the whole time in the shop made to feel very special, with a personal touch. Thank you so much Kimberley Anne. X"
"Such a wonderful experience at Kimberley Anne Bridal today. A beautiful shop with so many stunning gowns. Kimberley was so helpful and made me and my bridal party so welcome. Would highly recommend! x"
Rated Excellent – 5*
"Thank you so much!!! I want to wear it every day Xxx"
"Thoroughly enjoyed my appointment with Kimberley, we were super impressed with the personal touch during the appointment. It was great to see that British designers were being pushed as well. The best experience i had in a bridal shop in Clitheroe. Thank you"
"Hi Kimberley, thank you so much for yesterday, we had a lovely experience in your gorgeous boutique, and I'm so excited that I finally found my dress! Speak soon, Rose x"
"I cannot recommend Kimberley enough!!! Her boutique is the most gorgeous bridal shop I have been in! You feel truly unique when you go in as the dresses are drop dead gorgeous and a bit different from other bridal shops!! I have been really fussy with what I want in a dress and Kimberley has been so patient with me and reassured me that this is normal! I already cannot wait to go back in November!"
"Loved my appointment with Kimberley, she clearly loves what she does and it shined through. Kimberley's collection of dresses all had somthing a little bit spectacular about them. So great to see a shop dedicated to British designers. The boutique it's self had a gorgeous ambience and she had a selection of beautiful accessories to help complete the look so you could visualise your self on the big day. I'd recommend a visit in a heartbeat."
"Had the most perfect experience today at the boutique. Kimberley was made to do this job. Who knew it was possible to fall in love with a dress."
"Just had an amazing experience in Kimberly Anne Bridal boutique!! From the moment I walked in the door I felt so special! Kim was amazing and picked out some styles of dress I have never even considered and loved! Amazing one-to-one personal service! Cannot wait to go back and try on more! She made it special for my mum and nana too watching me try on stunning dresses."
"Hi Kimberley, it definitely was a most memorable day! Looking forward to coming back to try the dress on again.
Thanks again for everything!!!! Danielle"
"For all the girls who aren't fully comfortable with the whole idea of wedding dress-shopping, or who have had enough bad experiences – this is the place to go. The boutique is absolutely gorgeous, it's intimate, welcoming; it basically reflects everything the owner is! Not to mention the dresses, which are just a bit different from what your usual bridal shops offer around here. I couldn't be happier that I've accidentally found you on Facebook, Kim!"
"I contacted Kimberley before the shop was even finished to see if she could fit me in for a special viewing of a gown by CB in my size once the shop was opened – she was unbelievably helpful and dealt with everything so promptly and professionally. Her boutique is an absolute credit to her, it is immaculately presented just like her and I could not recommend enough."
"Kimberley was fabulous from start to finish! So welcoming and helpful looking through her collection. Very kind and patient as I tried so many on! A lovely lady that I hope is to be very successful in the future. Thank you so much Kim, Erin Xxx"
BOOK YOUR APPOINTMENT AT KIMBERLEY ANNE BRIDAL BOUTIQUE